The International Practice Camp
Inspired by the success of The Viola Practice Camp, Gwendolyn Cawdron and Sarah Niblack are thrilled to announce The International Practice Camp inaugural edition from 7 - 11 August 2023. The International Practice Camp is an online Practice Intensive for dedicated teenage musicians of all instruments.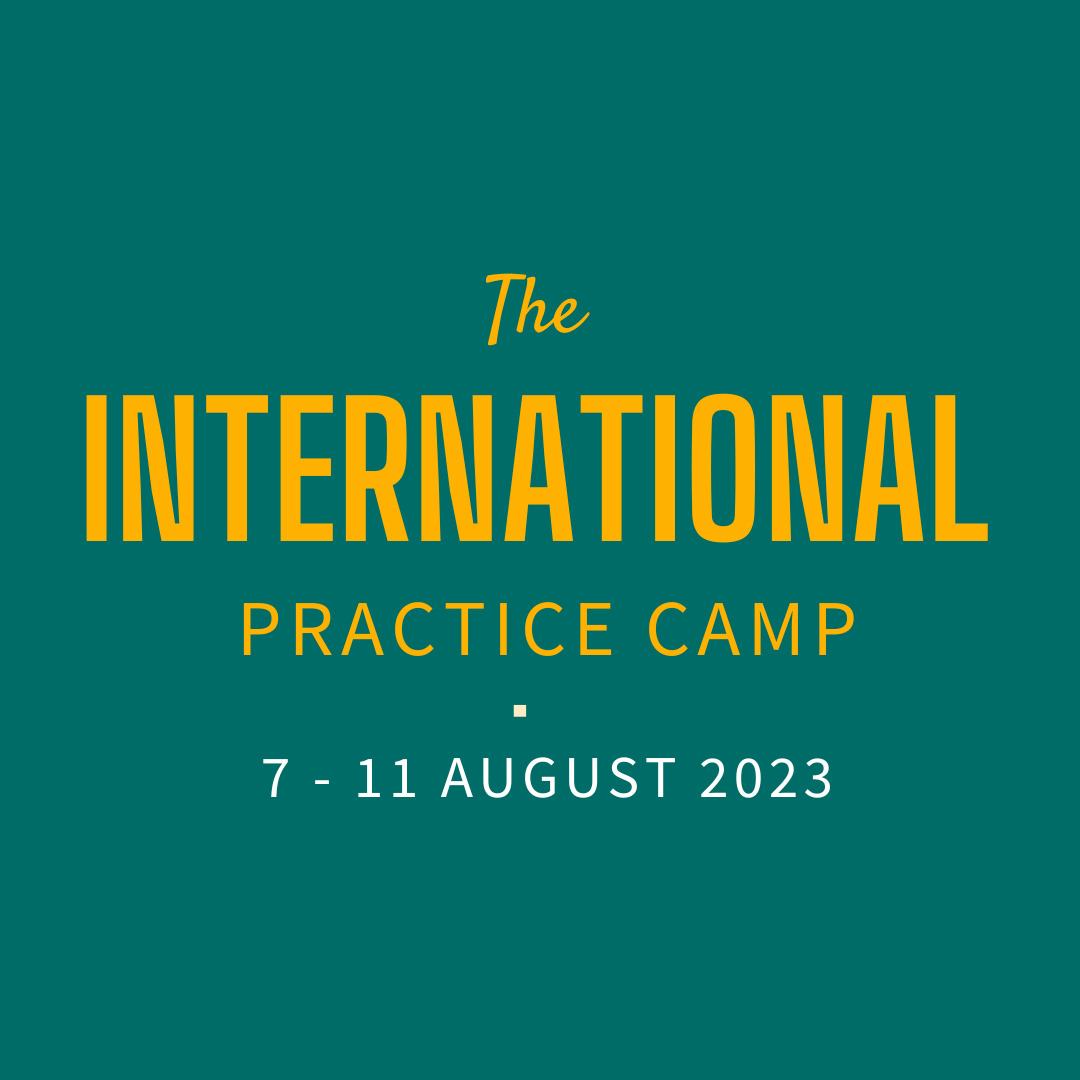 Building on the focus, community of like-minded musicians, individual player success, and fun of the Viola Practice Camp, this year we are introducing additional specialty modules from our teachers' unique areas of expertise in order to make you even more awesome. The International Practice Camp, like the Viola Practice Camp, is a unique experience and the first of its kind.



Our participants will learn and apply the SPARK Practice Intentional Practice Framework with Sarah to revolutionize their instrumental practice. You will also learn and practice yoga, breathing and relaxation techniques with Gwen to support your healthy body and mind on and off the stage. Our combined teaching has served as a catalyst for teens - with real results.
7 - 11 August 2023
The course runs from 9 am - 5 pm GMT, and each day includes personal practice sessions, small group coaching, large and small group yoga sessions, and our unique take on masterclasses. There will be a performance at the end of the week to celebrate all we've learned and for you to celebrate your own progress!
Apply now
The International Practice Camp is an intensive, transformative week for all involved. If you are serious about improving as a musician and looking to do so in a creative, fun, and healthy way, this week is for you. Spaces are limited so we encourage you to apply now.

Read the Terms and Conditions
Morning Group Warmup and planning session
Small Group Classes Specialty Blocks - Yoga and SPARK Classes
Individual SPARK Practice
Masterclass
Group review and Cool Down
SPARK Practice is awesome! Being awesome on stage starts with what we do in the practice room. SPARK Practice comes from elite sports, top musical training, neuroscience, and mindfulness to help have a more inspiring, fun, efficient, and productive conversation with ourselves - and get great results in the Practice Room. SPARK Practice is a neurologically-aligned framework for expert learning and integration, and you'll learn to use this flexible system to support your learning & playing - all leading to being confidently authentic on stage.
Yoga is awesome! You might think of yoga as bendy people going into fantastic shapes, but it's so much more! Yoga combines physical poses, ways to focus, breathing exercises and relaxation. It helps build self-awareness and self-compassion, and the point is to help people feel connected to themselves and others.
It's great for musicians in all sorts of ways! It helps us prevent playing injuries and gets our bodies ready to play our instruments with freedom and ease. It also gives us tools to help focus while we practice and perform, manage performance anxiety, and also get better sleep at night. You don't have to be fit or flexible to practice yoga, all you need to do is show up!
A Practice Camp is a place where you and your instrument can go to level up your playing in a short period of time. Like a boot-camp or any other intensive study session, this practice intensive is the magic "woodshedding" part of becoming great - but combined with revolutionary experts in yoga and the science of how to learn. Imagine levelling up your playing, on rocket fuel! Combine that with a group of other motivated, talented teens who are asking the same questions, working towards similar goals, experiencing the same struggles and wins - and cultivating a safe space to do it all together. The International Practice Camp is the reference for getting the most out of a week of concentrated, supportive practice that supports you as a player and as a person. Get ready to walk out as a stronger musician - and with strategies and practices to support your learning, teamwork, and being an awesome person.
Meet the teachers
As professional musicians with international backgrounds, Gwen and Sarah share a wealth of performance and teaching expertise. They have created The International Practice Camp to combine their teaching and serve as a catalyst for teenage musicians - with real results.
Gwendolyn Cawdron
Gwen is a professional viola player, viola teacher and yoga teacher. One of her favourite things to do is to connect with her students and support them as they grow, both in the practice room and on the yoga mat. Gwen is Joint Associate Principal Viola in the Royal Liverpool Philharmonic Orchestra, a position she's held since 2016. Before this she spent seven years as a member of the Philharmonia Orchestra in London, and has worked with the BBC Symphony Orchestra, the Royal Philharmonic Orchestra and the Chicago Symphony Orchestra.

Gwen's love of teaching began at a young age and was enhanced by her studies in the USA and Austria. She currently teaches with the National Children's Orchestra of Great Britain, is an Instrumental Tutor at the University of Liverpool, and works with students through the Royal Liverpool Philharmonic Learning Team. She also has a thriving private studio of students aged 10 - 78 and organizes twice-yearly studio recitals for her students to perform for each other and celebrate each other's progress.

Gwen's yoga teaching includes weekly classes at the Royal Liverpool Philharmonic Orchestra, musician-specific Warm Up resources found on her website, and a monthly Zoom class open to everyone. She is also a qualified Teen Yoga teacher running Zoom yoga classes for teenage musicians, and is passionate about sharing the benefits and joys of yoga with teenage musicians everywhere.


Sarah Niblack
Sarah's multifaceted background combines elite musical training and elite athletics. A Division One Scholarship rower-turned-professional viola player, Sarah is a Paris-based Seattle native who has lived in Cincinnati, New York, and Aspen.

Founder of SPARK Practice and Nervous System Neutral, Sarah teaches self regulation, expert learning through practice and lessons, and confidence on-stage and off based on 20 years of top musical training and teaching. With her diverse experience and background, Sarah's offering provides a unique combination of neuroscience, elite sports, top musical training and mindfulness.

Sarah is an active freelance violist in France and beyond, and regularly plays with the Orchestra National Ile de France, the Orchestre de Picardie, and the Yellow Socks Orchestra.

Inspired by the neuroscience of self-compassion and competitive response, Sarah leads The Audition Club and The Practice Room, supportive playing groups for high-level musicians. She also facilitates artistic wellness and creative recovery groups with Artist's Way Paris.

Sarah directs Classical Revolution Paris, a chamber music organisation known for holding renegade performances of classical music in unusual spaces, inviting all audiences to experience classical music in an accessible and fun environment.
We are operating an equitable pricing model for The International Practice Camp. Depending on your financial situation, participants will be able to choose whether they pay £450, £625 or £800. Successful applicants will receive a payment link via Eventbrite.
Express your interest and submit your application for The International Practice Camp using the form.