Gwendolyn Cawdron

Originally from Chicago, I am Associate Principal Viola in the Royal Liverpool Philharmonic Orchestra. I am also a viola, violin and yoga teacher.

I am a Liverpool-based professional musician and yoga teacher. I connect with my students to support their growth on stage, in the practice room and on the mat.
Teen yoga taster sessions
As a qualified Teen Yoga teacher, I am delighted to be offering free Teen Yoga Taster Sessions via Zoom, aimed at teenage musicians. These will take place at 7:30 pm on Monday 1 May, Tuesday 9 May and Monday 22 May. All teens aged 12-18 are welcome, with no experience needed. Register for the taster sessions here.
Musician, teacher, yoga practitioner
Hello! My name is Gwendolyn Cawdron (formerly Fisher), although everybody calls me Gwen. I'm Associate Principal Viola in the Royal Liverpool Philharmonic Orchestra. I am also a violin and viola teacher and a Hatha and Vinyasa flow yoga teacher, teaching students of all ages and abilities in both formats. Originally from Chicago, I now reside in Liverpool and teach from my home in Garston.
Pam
Zoom online music lessons became a necessity in 2020 but they have been wonderful - easy to arrange and manage, and the quality of support and feedback excellent. Despite everything, it's been possible to retain the key relationship with Gwen as a first rate teacher.
Nina
I find her classes inspiring with a happy balance of mindfulness in both stillness and movement, and plenty of encouragement to challenge ourselves within our individual bodies' capacities.
Andy
Having experienced Gwen's teaching both in person and online I have been amazed how she manages to retain so much of her unique teaching style online. I have even used some of her techniques in my own online instrumental lessons. Imitation is the sincerest form of flattery!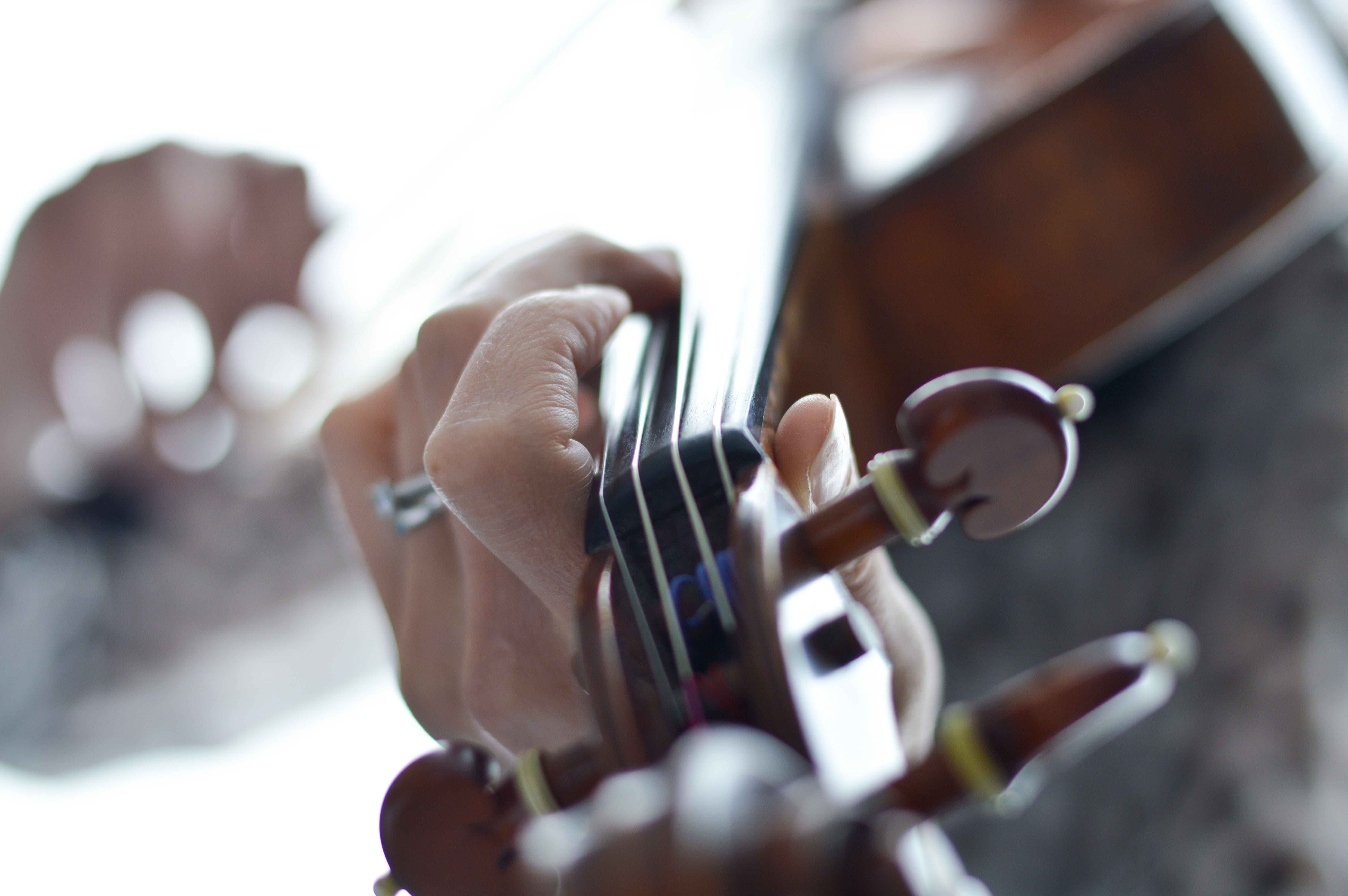 My teaching
"Gwen understands that good technique is at the heart of all great playing... Once the technique is developing, she encourages musicality in all sorts of creative ways.
The result has been some breath-taking playing and a child who loves the viola."

""After being introduced to yoga as a complete novice I feel completely at ease in Gwen's classes."
Classically trained & forward thinking
Teaching
It's no secret - I love to teach! I teach students of all ages, abilities and experience. My aim is for my students to feel supported and encouraged in order to best help them grow,


About me
I split my time between playing in the RLPO, teaching private violin and viola lessons to teens and adults of all ability levels, and teaching yoga to teens and adults in a variety of different contexts.
Contact me
Please do get in touch to find out more about the performance and teaching services I offer. Let's talk!
Contact me
Want to find out more about my teaching or performing?
Please get in touch and let's discover what I can do for you!